Clarion Professional Developers
ClaDev_DbLicense
ClaDev_DbLicense template allows you to set a maximum limit of database connections for your program. So, It allows you to price your program according to the number of DB connections,
Ie: a "DB connections license". Supported engines: SQL Server (MSSQL and ODBC drivers) and Firebird.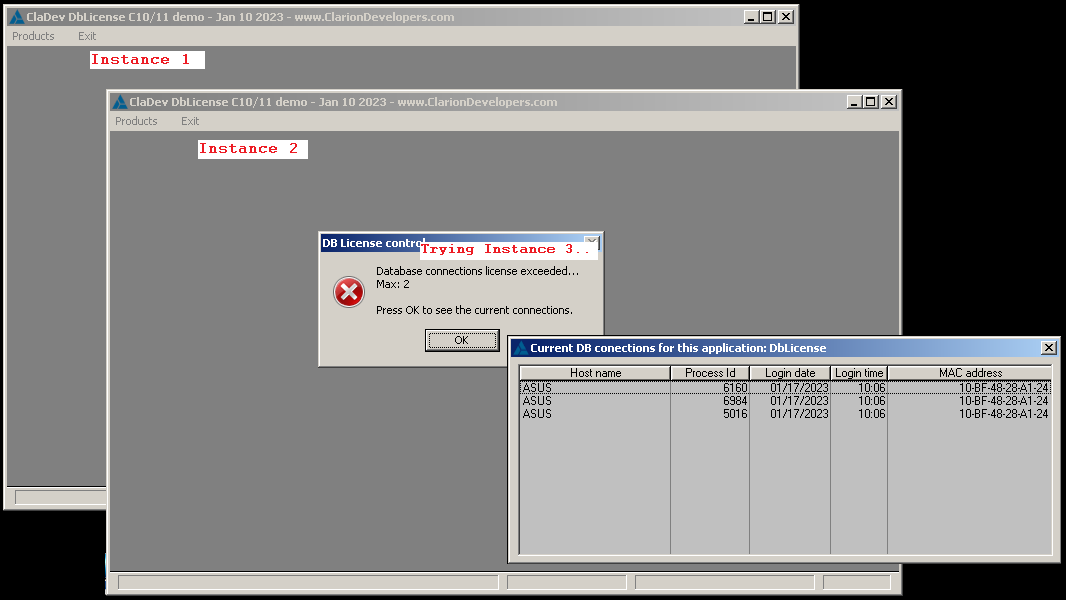 For:
- Clarion 5 and up.
- ABC and Legacy.
- Single EXE and multi-Dll.
Price: U$s 65
If you want to buy it, send an email requesting the purchase of ClaDev_DbLicense template to: info@clarionprogrammers.com or Skype: clariondevelopers.com
Payment method: PayPal, Wire transfer, (ask for other methods)
For more info and support send an email to: info@clarionprogrammers.com
ClaDev - https://clarionprogrammers.com - ClaDev Templates - ClaDev © Copyright 2012 - All Rights Reserved